"To get into the Guinness World Records book once is an exceptional achievement. Twice, and you start to get noticed and talked about as a high-end achiever, but to have been in the world's best-selling and most famous book with 50 + world records, you instantly attain 'legendary' status and Anthony Kelly epitomises the unique bond shared by all holders of spearsGuinness World Records – through years of hard work, dedication, passion and a genuine belief that you are the best that you can be – you can reach the top and stay there, and that's exactly what Anthony has done."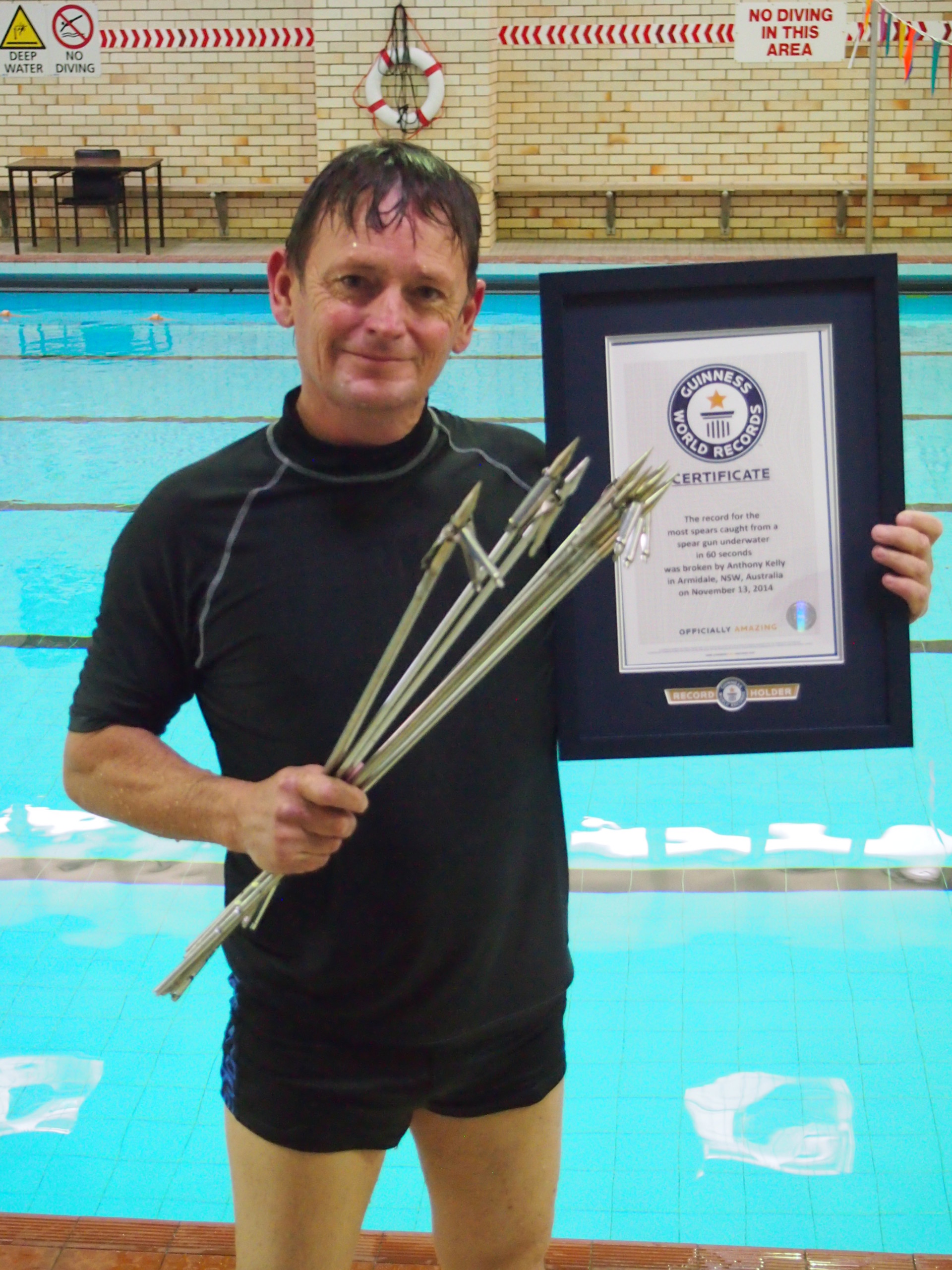 Anthony Kelly
Anthony is now one of the Worlds top record holders.
Some description text for this item
Born and raised in Armidale, in northern New South Wales, young Anthony became interested in martial arts at a young age. After watching Muhammad Ali and Bruce Lee fights, his thinking being that not only would he be able to fight and therefore protect himself, but also most importantly, he would be the coolest kid in school!
From those humble beginnings, Anthony's passion and dedication to his craft has enabled him to travel through Europe, America and the Far East setting and breaking incredible world records, earning black belts in a quite remarkable twenty martial arts disciplines, and becoming known, worldwide, as having the fastest reflexes on the planet – a unique gift which he regularly puts to use as the finest reaction training coach in the world – having been a key figure in the development of the discipline, teaching world-class athletes to improve both physically and mentally, knowing that 1/100th second can be the difference between winning and losing.
Anthony Kelly is a 'once-in-a-generation' man. He's a martial arts expert, a reaction trainer, a Government-accredited sports coach and an experienced television personality, but above all, he is a true leader, and with belief, dedication, passion and effort, you too can achieve everything you want to achieve.

"GWR loves records like Kelly's because they are visually spectactacular, instantly quantifiable and anyone can test themselves against his totals."
– Editor-in-chief of Guinness Word Records Craig Glenday.
Photo
Gallery
Some description text for this item

"Anthony Kelly epitomizes everything about Guinness World Records. He constantly strives to better himself and his endless desire to gain more and more Guinness World Records is testament to his professionalism and dedication. Long may his achievements continue."
– Rob Molloy, Director of Television for Guinness World Records.